Withers DA
Withers Design Associates is a Civil Engineering Consultancy with long established connections with UK Residential Housing Developers. We provide Infrastructure Design for Housing Developers. We work closely with our clients, as trusted advisers and pragmatic problem solvers.
The company was set up in 2009, having emerged from a former joint practice with Planners, Architects and Landscape Designers. This experience means we fully appreciate the design policies and objectives of these disciplines and can offer design solutions that complement the aesthetic and practical needs of the Architectural proposals.
Back in 2012 we were pleased to be appointed onto the Civil Engineers Design Panel of Crest Nicholson, and as a result play a significant role in the Design for all of their regions. We have also retained close links with other original clients like Linden Homes and are proud to have been recommended to work with new clients such as Laurence Homes, Barratt Homes, Bellway and Countryside Properties.
Our years of building relationships with Housing Developers mean we understand both the commercial pressures and customer expectations. We are mindful of these when planning and delivering our services to our clients.The detail in the Design is of utmost importance to us. We are aware that every manhole adds to your build cost and every design needs to be economical to build as well as skilfully designed.
We offer skilled design and support from Feasibility, through Tender and Construction stages whilst  working with local authorities to get Technical Approvals and Adoptions. Our objectives are quite simple. We want to provide you with a tailored and technically proficient Civil Engineering Design service that allows you to build economically and in accordance with your programme.
Three decades of experience in the industry has proven to me that the same Developer requirements recur time and again, and our production of Construction design packages centre around three main targets to achieve them.
CONTENT  –   PRESENTATION   –   DELIVERY
To reach these targets we commit to:
Provide clear and concise construction drawings
Provide information to programme
Maintain an awareness of build cost and economy
Maintain good communication with the Client, other Design Team Consultants and the relevant Approval Bodies
Provide options and proactive solutions to the inevitable design and technical issues that arise on every development
Ensure Continuing Professional Development of our Staff to ensure awareness of emerging technologies and construction methods
The best thing for us is to obtain the approvals you need, and then never hear from your Site Manager. That tells us that we have provided you with what you need and your Contractors can get on and build.
Mike Withers
Mike has headed up Civil Engineering teams since 1994 and been Owner of Withers Design Associates since 2009. He has worked as a Civil Design Engineer with Residential Clients for over 35 years, and has worked with Linden Homes for over 20 years as the Design Engineer on their first residential development.
As a Qualified Engineer and member of the Institute of Civil Engineers since 1991 Mike has an in-depth understanding of the Technical and Commercial needs of our clients. He has built up long term relationships with many in the industry, and most of our work comes through recommendation or repeat business.
Although the business started and grew up around Mike, it is of importance to him that his colleagues in the business understand and promote the core values of the business in economic design produced to programmes. As the business has grown, it has, and will continue to be, less about him and more about its employees as valued work colleagues and ambassadors with our clients.
Our Team
Our team consists of Infrastructure Design Engineers, Engineers, and a CAD Technician. Their combined experience in Residential Design is over 40 years. We also have Design Engineers with structural and Local Authority experience, as well as Designing main road infrastructure. They all share Mike's passion for delivering our core targets.
CDM Compliance
All Staff are trained and experienced in the function of the Designer under the Construction (Design and Management) Regulations 2015 (CDM 2015).
We have also held a CQMS Scheme Certificate of Accreditation since 2015, which is reviewed annually.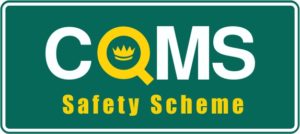 What Our Clients Say About Us
Mike is a natural problem solver with vast experience. He's an interpretive engineer who comes up with solutions. He is totally reliable and always delivers. A great person to have on the team

Mark Hewett, Development and Planning Consultancy

Mike has provided a first class design service for civil engineering services on housing estate developments for a number of years. I would have no hesitation in recommending Mike to anyone who wishes to make use of his experience, knowledge and can do attitude.

Damien McGill, Engineering Manager at CGW Consulting Engineers